Introduction pop-up
Edit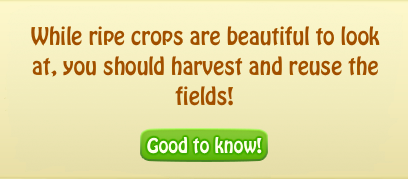 Icon
Quest content
Help content
Harvest 6 plots of Wheat
Click the wheat plots to harvest. Try to click and drag to harvest many plots quickly!
Add 3 sacks of Wheat to the Dutch Mill
Click the Dutch Mill to add wheat and wait for the flour to be ready.
Replant Wheat on 6 plots of soil
Click on an empty plot of soil and pick the wheat seeds from the store.
These quests are supposed to help new players, and new players have a Dutch Mill on their farm. So you have to use a Dutch Mill to complete the quest. Brick Mill won't valid the mission.