Introduction pop-up
Edit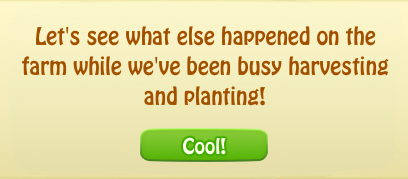 Icon
Quest content
Help content
Collect 3 jugs of Milk
Click on the jugs of milk next to the cow, when ready.
Collect 3 sacks of flour
Click the flour sacks to collect.
The point here is to collect products, no matters which cow or mill produced it. You can proceed items faster with the brick mill and another cow than Holstein if you want.